LipoHIFU treatment is an ideal choice for those who cannot get rid of excess fat pads located around the abdomen even with regular exercise and healthy nutrition. LipoHIFU is a non-invasive ultrasonic liposuction, which helps to achieve the ideal shape without surgical intervention. Clinically proven technology that effectively removes residual fat from the abdomen-hip region of both women and men. Lipohifu is the scientifically proven non-invasive way to get slimmer, more contoured waistline.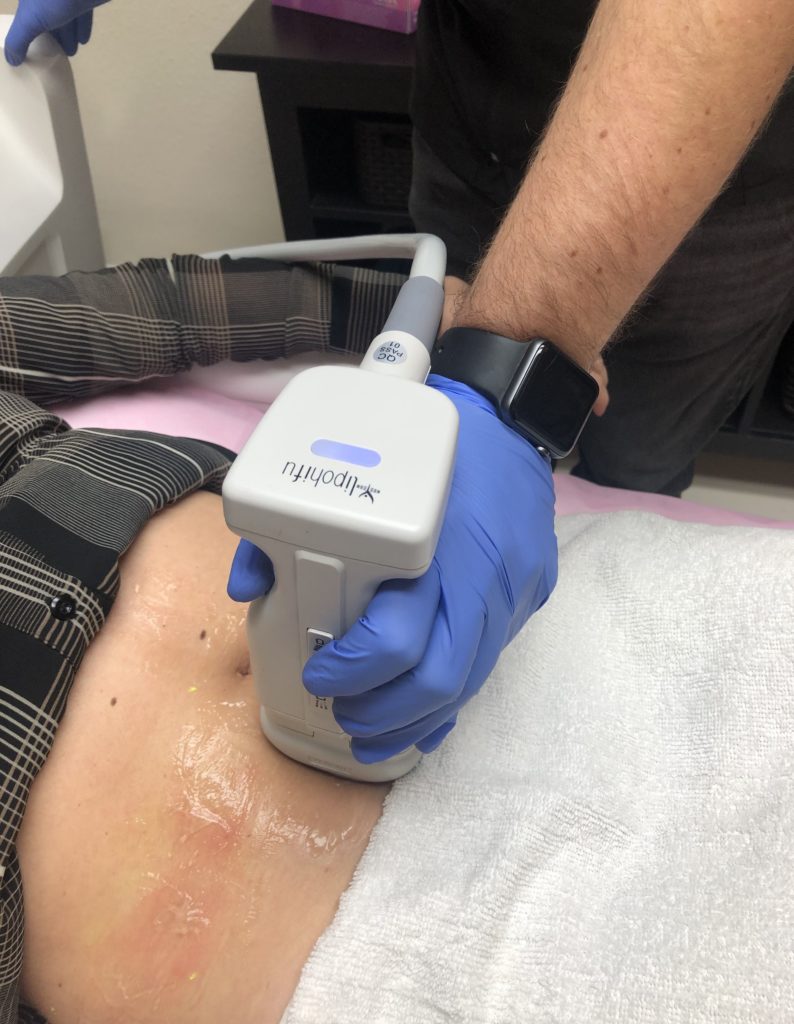 LipoHIFU technology has been specifically developed to selectively target fat cells, achieving a similar effect as during surgical liposuction. Within one hour of treatment, it is able to destroy subcutaneous fat cells in the abdomen and hips. The dead fat cells are then naturally eliminated by the body's natural processes within 8 to 12 weeks.
Lipohifu works with high-intensity focused ultrasound (HIFU) technology. Ultrasound waves penetrates to specific, different layers of the skin, resulting in a dual tissue response: thermal destruction of targeted fat cells and the treatment triggers the contraction of subcutaneous collagen, tightening the skin. All this can be done without damaging the skin surface.
Targeted fat cells are permanently destroyed without harming the skin and the body naturally processes and removes the dead fat tissue over a period of 8 to 12 weeks.
The treatment is performed with the Lipohifu device. After cleansing the area, after applying an ultrasound gel, the treatment head is applied to the skin on pre-divided regions to ensure that the treatment covers the entire area. Treatment may cause discomfort and a slight burning sensation, which may vary individually. 
Lipohifu treatment takes on average one hour, of course, depending on the size of the treated area. 
For most patients the maximum effect is usually achieved within 8 to 12 weeks. This is the time it takes for the body to naturally remove broken down fat and fat cells.  
After treatment there are no special regulations. At the same time, we emphasize the benefits of balanced nutrition and regular exercises, which cannot be replaced by this treatment.