To maintain a youthful look, it is important to take care properly of the quality of your skin. An effective way to improve overall skin quality, - besides a proper skin care routine - is mesotherapy. It supports deep hydration, cell functions and helps restoring our skin's elasticity by stimulating our skin's own collagen production.
During the treatment revitalizing and stimulating agents are delivered to the deeper layers of the skin by small punctures. Mesotherapy treatment has a double effect on skin quality:
1. Regeneration process initiated by needle punctures, new collagen is produced (collagen induction effect)
2. Deeper delivery of stimulating, revitalizing and hydrating ingredients where would not be penetrated by creams or other techniques. In this way, we can really support the processes that are responsible for the elasticity and firmness of the skin.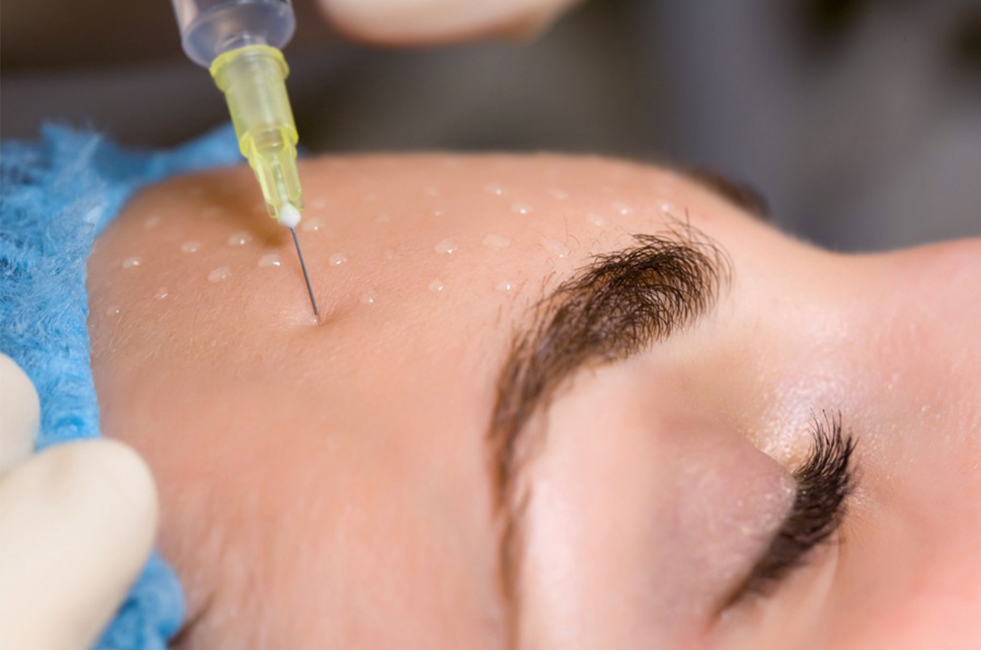 One of the most effective and complex skin quality improvement formulas developed by the French company Filorga NCTF®️135HA skin booster complex, which improves the quality of the skin since it delivers substances to the skin tissue that supports cell functions, deeply hydrates and activate fibroblasts to support the production of collagen and elastin fibers.
The formula of FILORGA NCTF 135HA has been created based on numerous clinical studies. The ampoule contains besides hyaluronic acid:
vitamins, antioxidants
essential amino acids, nucleid acids
minerals
coenzymes
The treatment can be applied effectively on face, neck and décolleté.
After cleansing and disinfecting of the treatable area numbing cream is applied.
NCFT®️ 135HA is injected into the dermis with small needle punctures. After treatment, the treated skin surface is cleansed and sunscreen applied.
The treatment does not involve any significant discomfort or pain. Temporary redness of the skin can be expected.
The procedure in general will take about 30 to 45 minutes. Local anesthesia is used to reduce pain.
The hydration and appearance of the skin improves even after the first treatment, but the effectiveness can be highly improved of repetitions, which are recommended at two-week intervals after the first treatment. The recommended number of repetitions may differ depending on the current skin condition. After treatment, small bruisings may occur at the puncture points and then be absorbed within a few days, the use of sunscreen is recommended.